Tight credit standards are keeping young adults from the housing market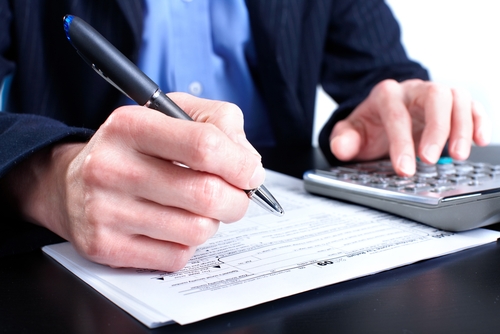 Young adults are hesitant to purchase a home for a plethora of reasons. Many watched their parents or relatives go through difficult financial times during the recession, while others are stricken with student loan debt or underemployment after earning a degree.
Some people believe a growing number of millennials simply don't want to own a home, whether it be for financial reasons or a desire to remain nomadic for their careers, Ed Stansfield, chief property economist at Capital Economics, told HousingWire [1].
Although renting may be more affordable than buying a home right now, the American dream of owning a home is still around." Also, what is his research? On what grounds does he make this claim? Maybe give a little more information if possible
"The most recent survey data suggest that nine out of ten people still see homeownership as a key part of the American dream," he said.  
But what's holding young people back?
Sara Cantor, a 25-year-old working at a San Fransisco-based test prep company, told Generation Progress what's coming next in the world of finance [2].
"Our generation faces the economic challenge of uncertainty – we're coming of age in an era where absolutely nothing is set in stone," Cantor said. "That makes us scared, but it also makes us flexible – we'll be more prepared to make mid-life changes than previous generations have been."
On the bright side, the unemployment rate for 25-34 year olds dipped to 5.6 percent in March, which is similar to the national rate, according to HousingWire. It's good news for the housing market because first-time buyers are usually in their early 30s.
Rising student loan debt doesn't have much of a correlation to lethargic sales among first-time homebuyers, HousingWire claimed. Stansfield said some of the buying dilemma among young adults stems from elements out of their control.
"This suggests that factors such as credit scoring and risk aversion amongst lenders may be mostly to blame for the weakness in home sales to first-time buyers," Stansfield. 
Lending standards easing up
If Stansfield's declaration is correct - that millennials are struggling to get into the housing market due to tight lending standards - young adults should rejoice over some recent news from the Federal Reserve.
The April 2015 Senior Loan Officer Opinion Survey on Bank Lending Practices from the Federal Reserve revealed nearly one-fifth of banks eased up on credit standards for approving applications on residential mortgages over the past three months.
The average FICO credit score increased to 731 for successful mortgage applicants. The average score is 697, Stansfield said. 
"Since there is little evidence that home sales to FTBs are being impeded by a lack of demand, a continued gradual loosening in credit conditions over the next couple of years should encourage more young households to take the leap into homeownership," Stansfield said.
Low credit, low chances
Married couple Marie Kapelke and Mike Biethan tried to get into the housing market but were blocked by a low credit score [3]. The duo, both 26 years old, spoke with a mortgage specialist in December 2013 and discovered Biethan's credit score was hurting their chances to acquire loans.
"We found out, OK your credit score really affects your interest rate," Kapelke told USA Today.
Kapelke said her husband spent a year working to improve his credit score, and the pair was able to put money down on a townhouse at the start of 2015.
Paying bills on time and in-full is one great way to improve a credit score. It's also smart for credit-conscience consumers to keep their balances low on credit cards and any other revolving credit lines.
[1]. What's holding back first-time homebuyers?
[2]. Millennials Are Saving More Than Ever Before—But Will It Be Enough?
[3]. Millennials join the house hunt
The information provided in these articles is intended for informational purposes only. It is not to be construed as the opinion of Central Bancompany, Inc., and/or its affiliates and does not imply endorsement or support of any of the mentioned information, products, services, or providers. All information presented is without any representation, guaranty, or warranty regarding the accuracy, relevance, or completeness of the information.