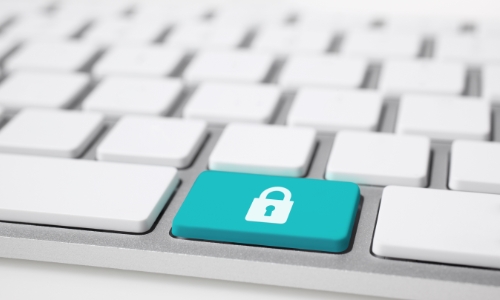 While this provides an expedited, convenient, and automatic shopping experience, it's more important than ever to ensure you're taking enhanced measures to protect your account and card information. Fortunately banks and card companies have made it easy to stay in the know and identify fraud attempts before it's too late with services such as card alerts.
If you're not using these five alerts on your cards, you should be:
Spend Alert – The spend alert will notify you when a transaction is made on your card that exceeds a specific amount. You set the amount and choose whether you'd like to be notified by text or email. As soon as the merchant swipes or enters your card information, you'll receive a message which includes the merchant and transaction amount.
Transaction Alert – The transaction alert will notify you when a transaction occurs on your card based on the type of purchase. This can include in-store purchases, online transactions, mail or phone orders, auto payments for bills or recurring payments, or ATM withdrawals.
Merchant Alert – The merchant alert will notify you when a purchase is made at a specific type of merchant. Merchant categories include department stores, entertainment, gas stations, groceries, household stores, personal care, restaurants, travel, and age restricted merchants. Let's say you want to receive an alert every time your card is used at a gas station – simply turn the alert on for the gas station category and you'll know as the transaction is occurring.
Location Alert – The location alert will notify you of transactions made outside a designated region. You specify your region based on where you're located. If your card or information gets into the hands of someone outside of the specific region, you'll receive notification via text or email.
Travel Notifications – To avoid a declined transaction while traveling, be sure to let us know in advance of travel dates and routes you are planning so we know when to expect transactions made outside of your normal usage. While we monitor your account from a security perspective and to catch unusual activity, we also understand that it could be an inconvenience if the transaction is in fact you trying to complete a purchase while on the go!
In addition to these alerts, you can lock your card to block new authorizations. If you misplaced your card, locking can prevent thieves from using your card's information until you need to report it as Lost/Stolen. When you report a card as Lost/Stolen, we will issue you a new card and number. If you are using Card Lock and find your card, you can unlock it and use it as normal.
Never miss a beat by using these free security features today. Download the Central Bank App, log in using your Online Banking username and password. Select Card Management from the menu, and choose from Card Alerts, Card Lock, or Travel Notifications. If you haven't yet, enroll in Online Banking and take advantage of these features.