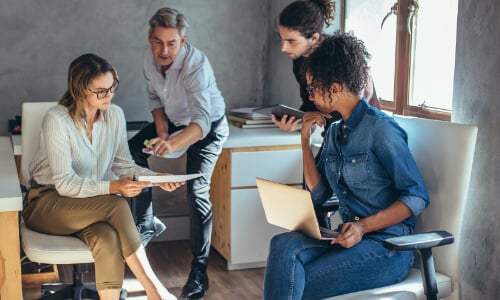 The Coronavirus Aid, Relief, and Economic Security (CARES) Act was signed in to law to support businesses and navigate the economy in the right direction. Specifically targeted at small businesses, the CARES Act provides payroll protection, support for rent, mortgages, and various businesses costs.
We understand navigating through the paperwork and policies can be challenging, which is why we created our Central Investment Advisors Small Business Guide
Within this guide, you'll find resources on how to proactively take care of your business and manage communications, how to prepare your teams for change, more details about the CARES Act, dissect the details of the Paycheck Protection Program, and additional solutions.
As always, we're here to help. Please visit www.centralinvestment.net for more information or contact us with additional questions.