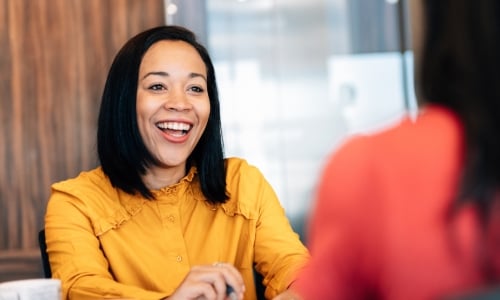 Its highly efficient, digital-based technology is easy to implement, extremely secure, and is a much faster way to send or receive payments. That's why more and more businesses are incorporating Central Bank's Commercial Payments electronic payment system into their accounting process. With Commercial Payments, you can automate your accounts payable (AP) system to pay vendors quickly and securely through a credit card-based commercial payment solution. Best of all, your business will actually get paid to use Commercial Payments in the form of cash back revenue sharing.
The Commercial Payments Automated AP Solution offers many advantages over conventional AP systems including:
Substantially improved payables efficiency through automation
Reduced fraud and operating costs by replacing checks with automated accounts payable
Increased security through PCI/DSS compliant technology
Central Bank's Commercial Payments duo also saves time and money by replacing cumbersome check processing with a fast, safe, and secure commercial credit card payment solution that can be implemented two ways.
Automated Accounts Payable (AAP) - Allows businesses to automate their accounts payable system and pay vendors through a credit card-based process that utilizes virtual, single-use ghost card accounts.
Commercial Mastercard Multi Card® - Optimizes card spend across multiple expense types with standard and custom reporting, including administrative access to control employee spend and credit limits. The Multi Card purchasing system conveniently consolidates three cards into one:
Corporate Card
Purchasing Card
Fleet Card
It's easy to see why more and more accounting departments are incorporating Central Bank's Commercial Payments into their AP systems. There are no start-up costs, no finance charges, and no annual fees. In addition, the implementation process is minimal. So what's stopping you?
Here's how Commercial Payments Automated AP works:
The company buyer approves the vendor's invoice for payment
Accounts Payable generates and uploads a payment file
Commercial Payments processes the payment file then issues a single-use credit card number that can only be used for the approved amount, which is then securely emailed to the specified vendor
Once the vendor processes the payment, a reconciliation report is directly sent back to the payer
Upon completion, Central Bank pays a percentage of the transaction back to the company, based on the total dollar amount of the invoice
The Mastercard Multi Card® expense management system offers accounting administrators the opportunity to monitor the daily purchases made by employees using company credit cards in real-time. The purchasing card's customizable system allows the administrator to set single transaction dollar amounts, lock in daily spending limits, establish merchant category restrictions, and consolidate reporting. Its automated efficiency means NO re-entering data - which improves accuracy and all but eliminates errors.
Due to the current rising economy, and a strong forecast for the coming year, now is the right time to investigate how the Commercial Payments Automated AP Solution could streamline your current accounting system into a secure, faster, more efficient process that actually pays you back with every transaction. Talk to a Central Bank representative and discover why Commercial Payments is the smarter way to pay!
Mastercard is a registered trademark of Mastercard International Incorporated.