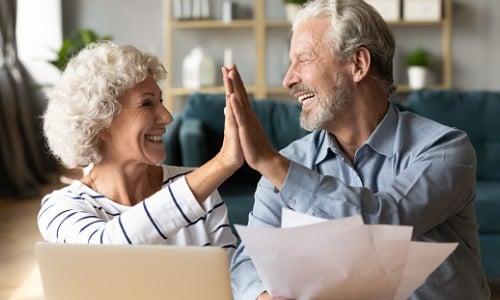 Facing retirement can be a scary thing especially if you don't know how to utilize your savings.
I bet you are wondering, "how am I actually going to live on this money I'm putting aside?" Preparing for retirement early, using web calculators, and talking to financial planners can save you from big mistakes that could lead to debt.
How Can Web Calculators Help Save?
Calculators can be great if you're trying to figure out how much you need to save by looking at your monthly bills and times them by 12. You can use this number and multiply it by the number of years you estimate you'll be alive in retirement. But when it is time to start spending it is important to talk to a financial planning expert.
How can a Financial Planner help you?
A fee-only financial planner can help you plan your retirement and avoid debt. First you need to find one who specializes in your career and make sure they are board certified.
Avoid big mistakes
They can help avoid big mistakes such as accidentally withdrawing too much from your funds, premiums going up and down from balance changes, and accidentally taking social security too early.
Choose the right Medicare
There are several options of Medicare out there that are difficult to choose from. Your financial planner can help you pick out the best one for your budget.
They have the skills
They have the skills, software, planning ability, and experience to make sure you have a smooth retirement.
There are multiple options to fit your budget
If you need a more affordable option, there are also accredited financial coaches and counselors that can help.
It is important not to take your social security too early. You can first access your social security at 62 years old. But it is important to wait until you are 70 years old to be able to reap the full benefits. If you wait longer, you can get more money in your payments. But each person is different, and it depends on when you retire, what your tax rates are, and how healthy you are. Your financial advisor can help you with this decision.
Buy an Immediate Annuity
Another option is to buy an immediate annuity. Basically, you give a chunk of money to an insurance company, and they give you a stream of monthly payments typically that last for life. The immediate annuity can help you cover basic expenses such as food, housing, and transportation. This can make you feel more secure in your retirement.
Take a Glide Path
Easing into retirement can also help you save. Some people prefer a "glide path" for psychological, emotional, and social reasons. A glide path is where you can step down to work part time or consult. This can help you keep earning money until you feel comfortable taking social security, so you don't have to touch your retirement funds. It can help you spend more and make your money last longer.
Overall using a financial planner can help you make the right choices to achieve a secure retirement and avoid being one of the 71% of retirees carrying debt. If you're planning your retirement or if you need help, please contact us to meet your financial goals.