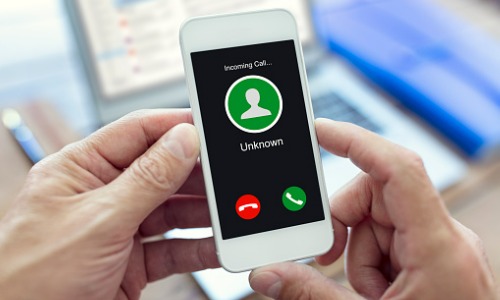 Any time you apply for a loan and submit an application, this gives the lender permission to pull your credit. Your information is not being sold by the loan officer or their company, nor by the third-party credit reporting agency being used to pull credit.
When a lender pulls your credit, there are certain codes included that show permission to pull the credit. These codes trigger a message to the major credit reporting bureaus – Equifax, TransUnion, and Experian – which indicate you're shopping for a loan. When the bureaus receive this information, it turns your information into a "trigger lead" and sells to other lenders. As a result, you may receive dozens of phone calls, letters in the mail, and emails.
Registering for these lists can help decrease the number of communications you receive.
Register for the National Do Not Call Registry
Visit donotcall.gov to sign up for the Do Not Call Registry to opt-out of receiving telemarketing calls. It's free to register your phone number, and can take up to 31 days to stop receiving unsolicited calls. Other types of organizations may still contact you, such as political groups, charities, debt collectors, and surveys. If you continue to receive unwanted calls past 31 days, report it to the Federal Trade Commission (FTC ).
Sign up for Opt-out Prescreen
As part of the Fair Credit Reporting Act (FCRA), you have the right to opt-out of providing your credit file information for offers of credit or insurance you did not initiate. Sign up for free by visiting optoutprescreen.com to remove your name from lists for five years or permanently.