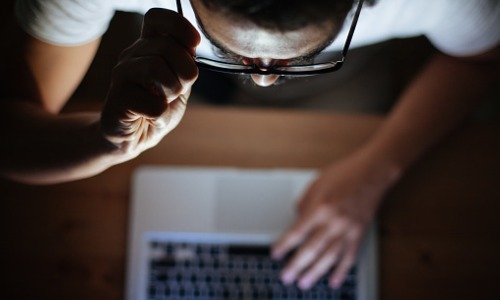 According to the IRS and state tax agencies, scammers are attempting a new scam directed at tax professionals, attempting to steal their tax software preparation credentials.
Tax preparation professionals remain a prime target for thieves trying to steal client data and tax preparer's identities, in order to file fraudulent tax returns for refunds. This latest scam uses the IRS logo and has a variety of subject lines, such as: "Action Required: Your account has now been put on hold."
The IRS says fraudsters are also sending emails claiming to be from a "tax preparation application provider." A variation of that email phishing attempt offers an "unusual activity report" and a link for you to restore your account. These are fraudulent emails – avoid clicking on any links or attachments.
Emails Claiming "Your account has been put on hold" Are Scams
The IRS adds it has observed similar fake emails claiming to be from tax software providers. The scam email will send users to a website that shows the logos of several popular tax software preparation providers. Clicking on one of these logos requests tax preparer account credentials.
The fake emails also include malicious links or attachments set up to steal information or download malware. Criminals use these harmful programs to steal information – if recipients enter credentials into a pop-up window, thieves can use this information to file fraudulent returns by using credentials the tax professional entered.
According to the IRS, here is an example of a scam email that claims "your account has been put on hold":
"Your account has now been put on hold
ALL preparers are required to apply security feature to their Tax Pro account towards 2021 Tax Returns processing.
You have failed to apply new update before expiry date.
You are restore and update your account immediately.
Please Click Here to update your account now.
Important
Failure to update your account within the next 24 hours will lead to you account being terminated and be barred from filing tax returns claims for 2021 tax season Your access will be restored once you have updated your details.
Sincerely,
IRS.gov eServices"
What to do if You Receive a Scam Email
If you clicked on a URL of a scam email and entered your account information, the IRS says to contact your tax software preparation provider's support hotline.
If you receive a scam email:
Save the email as a file and send it as an attachment to phishing.irs.gov
Notify the Treasury Inspector General for Tax Administration at www.tigta.gov to report the IRS impersonation scam.
Use this Data Resource Guide for Tax Professionals from the IRS to protect clients and yourself. For more information on keeping your client's information safe, visit the IRS website on Identity Theft Information for Tax Professionals.