Survey finds Americans need more retirement planning knowledge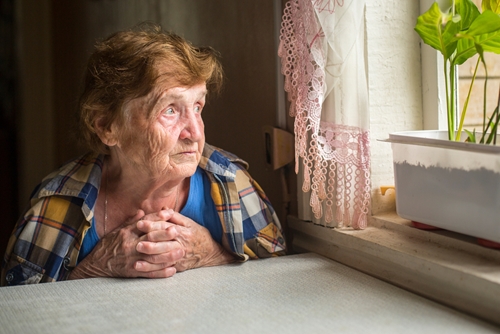 Few things are as important to those nearing retirement as having a sizable nest egg they can lean on. For future retirees and those already in retirement, a next egg can help provide a comfortable lifestyle for their post-employment days.
But not everyone is in a position to save a bunch of money. Americans working lower-wage jobs or supporting extended families will experience more problems saving cash. Others - even those with high-paying jobs - will have problems because they don't quite understand how to save money for retirement.
According to a survey from the American College of Financial Services, 80 percent of Americans ages 60 to 75 failed a retirement income literacy test.
"We're not surprised by the fact that people don't know a lot about retirement income planning," David Littell, program director at American College, told USA Today. "I was surprised at how badly they did."
The survey asked 38 retirement questions covering everything from life expectancy and investment strategy to Social Security and Medicare. Only 20 percent of respondents received passing grades.
Even worse, less than 1 percent posted scores of 90 percent or better, and less than 7 percent received scores of 70 percent or better.
"It's hard to understand how you can make good choices without some basic knowledge of these issues," Littell told CNBC.
Planning for retirement
Not many Americans have a plan in place for their retirement. The survey from American College stated only 27 percent of respondents had a written retirement plan in place. That's somewhat surprising considering more than half are at least moderately worried about running out of money in their post-employment era, and nearly two-thirds of respondents said they have a relationship with a financial advisor.
"Basic financial literacy during the working years is dramatically different from the mindset people need when they transition to generating retirement income from their nest eggs," Littell said. "Financial advisors, plan sponsors and financial services companies all have a role to play in raising Americans' grades when it comes to awareness and understanding of basic retirement income principles."
One way people are collecting debt
Consumers are spending more money than ever before on automobiles, which isn't necessarily the best plan for those nearing retirement.
According to a report from Experian Automotive, the average loan for new vehicles increased by nearly $1,100, reaching $27,799 in the third quarter of 2014.
Experian reported the rise in auto prices and loans has pushed a number of Americans to leasing and extended loans in order to keep their monthly payments at a minimum. The average amounts financed for new and used vehicles is at its highest pace ever, according to the source. The average monthly payment for a lease is $397, and 29.1 percent of all new vehicle loans involved a lease.
For those nearing retirement, it might not be a good idea to purchase a new car. The amount for a new vehicle is now more than $31,000 on average. A used car might be a better option, as they typically come with a cheaper price tag.
While the average loan for used vehicles went up, reaching $18,576 during the third quarter, used vehicle loans were $9,000 less than the average loans for new vehicles.
The riskiest time for retirees
The time just before retirement is the most dangerous time for many prospective retirees, according to the study, as most aren't sure how to transition into the new phase of their life. Only 30 percent of those polled realized it's better to work two years longer or defer Social Security for two years than increase their retirement savings by 3 percent for five years leading up to their retirement.
The information provided in these articles is intended for informational purposes only. It is not to be construed as the opinion of Central Bancompany, Inc., and/or its affiliates and does not imply endorsement or support of any of the mentioned information, products, services, or providers. All information presented is without any representation, guaranty, or warranty regarding the accuracy, relevance, or completeness of the information.