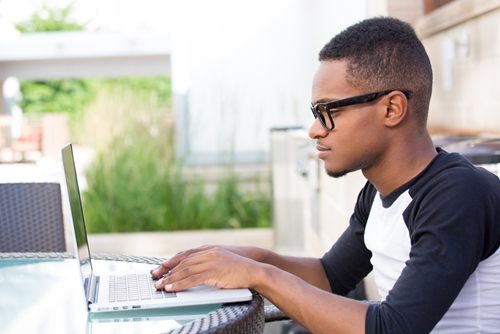 The IRS started the tax season as scheduled on Jan. 19, according to Forbes [1]. Like every year, individuals across the U.S. have just under three months to file their taxes.
However, tax season isn't just for people - it's for businesses, too. Every business is expected to file their taxes correctly, thoroughly and on time.
The best way to ensure this is to start getting prepared as soon as possible. Procrastination will only lead to stress and risk of forgetting or losing important documents.
Small-business owners wear many hats and have many skills. However, knowing the ins and outs of tax filing is rarely one of them. Fortunately, there are plenty of financial technologies, online resources and tax advisors to help entrepreneurs everywhere to confidently prepare themselves for this necessity.
Keep track of receipts
According to H&R Block, there are three basic categories of documents small-business owners will need to gather in preparation to file their taxes [2]:
Income, including receipts, returns and allowances and bank statements that show interest accrued
Expenses, such as travel, business insurance, business loan interest and advertising
Costs of goods sold, including inventory, materials and supplies and items removed for personal use
TaxAct explained it's important to keep all your receipts throughout the year so you can claim them as deductions when tax time comes [3].
Saving your receipts can be hectic and disorderly. Turning this process from a physical one to a digital one can declutter your office and reduce stress. Several mobile applications are available to help keep receipts organized and available digitally. Two available options are Shoeboxed [4] and NeatReceipts [5]. Both allow the user to scan all receipts and export the data to Quicken, Excel and PDF. NeatReceipts is also compatible with TurboTax. Google Drive and Dropbox are other apps that allow you to store receipts, documents and other information on the cloud, so they are accessible by phone, tablet or computer at any time.
Forbes contributor Marc Scheipe, who is chief financial officer for Sage North America, added that it's not only important for small business owners to keep track of their receipts, but also to have electronic and cloud backups of them [6]. If something goes wrong and you can't access the data, you will not be able to claim any of them. This is the advantage of using these apps. Not only do they allow you to manage electronic versions of all your receipts, but you can also easily access them online or store the PDFs or Excel files to cloud-based solutions like Google Drive.
Decide how to file
Once you have everything in order and backed up electronically, it's time to decide how you will be filing your taxes. There are many popular online solutions for both filing individual and business taxes. Many software options even help business owners take advantage of all the deductions and write-offs they qualify for. The IRS also offers its own electronic filing options.
Even if you use the best tax-filing software out there, you are bound to come across a question or two. For those times, it's important to know where you can turn. There are plenty of resources online to help small-business owners navigate this complicated process.
The IRS website has a small business tax center equipped with an FAQ section, tips for filing taxes and even help videos. To answer more complex questions, small business owners can also turn to other sources of help. If you have tax issues that can't be resolved online or over the phone, consider making an appointment with your local IRS tax office.
For questions that go beyond the standard tax filing questions, there is also the Taxpayer Advocate Service (TAS) Office. The TAS department helps businesses find solutions to long-term tax problems that may have extended into the previous year. To see if TAS can help with your issue, there is a questionnaire to find out.
Lastly, your local financial institution or bank may offer solutions to easier track payments and keep your information organized for tax season. Central Bank offers Autobooks, a small business invoicing and payments product, making tracking transactions easy. With the technology of Autobooks, you can receive reports for tax time, and view complete invoice history, helping your business stay prepared and organized for tax season.
No matter what system you use, file all your important documents and receipts to prepare for tax season. Being organized can help you avoid tax season stress.
Sources:
[1]. IRS Announces 2016 Filing Season Start Date - And A Delayed Tax Day
[2]. Small Business Tax Prep Checklist
[3]. Three big ways small business owners can save on taxes
[4]. Shoeboxed
[5]. The Many Features of Neat
[6]. 8 Tips To Make Tax Season Easier For Small Business Owners