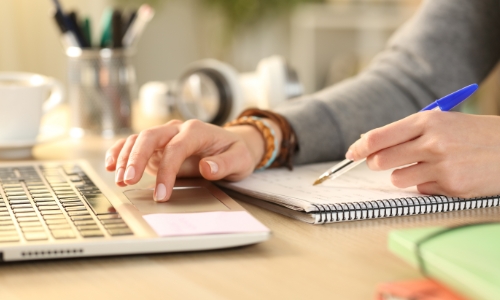 Here are some details to know that will make it all worth it in the end.
1. The amount you receive will change year-to-year.

After getting your first aid package, you may be disappointed with amount of the aid you receive back. But don't let this deter you from filling out the form for the rest of your collegiate career. According to Mark Kantrowitz, author of "Filing the FAFSA," financial aid formulas are very complicated, so there are some very subtle changes that can happen from one year to the next to impact aid eligibility [1]. For instance, if there is a change in your family's financial situation, such as your parents switching jobs or a sibling starting college a year after you, this can increase the amount of aid you receive the next time around.
2. File the FAFSA as soon as it becomes available.
Doing so will increase the odds that you get more in your aid assistance. The form typically becomes available at the beginning of each year, so be on the lookout for correspondence and have your financial information on ready.
3. Contrary to popular belief, high earners may still qualify for aid.
Parents have a tendency to underestimate financial eligibility than to overestimate it. According to Edvisors, unless the parent is earning more than $350,000 a year with more than $1,000,000 in reportable net assets, they should still file the FAFSA [2]. If you want to receive any federal student loans at all, this is a very important point to remember.
4. Send your FASFA to several colleges to leverage a negotiation.
Colleges look for students that can positively contribute to their institution and build an honorable reputation. By sending your FAFSA to several colleges at once, you're letting potential colleges know you are considering other options. This may make it easier for you to negotiate aid.
5. If you are filing early, estimate your tax information.
If you are wisely trying to submit your application early, your tax information for the current year likely hasn't been released. This should not prevent you from filing early, simply estimate the information off of previous years. Then, when it's available, go back and fill in the precise information.
We know that filing the FAFSA is a long and research-heavy procedure; however, it is well worth your time and effort in the end.
Sources:
[1] 9 Things We Bet You Didn't Know About College Financial Aid, Forbes
[2] Student Aid Secrets: Complete the FASFA Regardless of Income Level, Edvisors