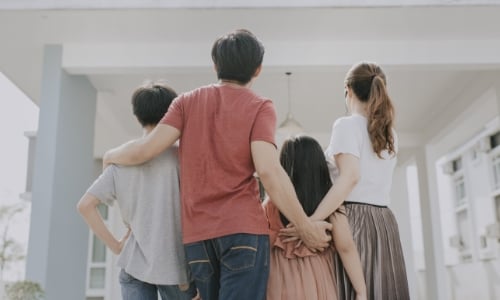 Making long-term investments in real estate is generally considered a smart move. From building equity in a home to the perks of being able to upgrade or alter a property at will, most Americans will be buying a home at some point in their life.
Now data from RealtyTrac, a leading provider of housing information, revealed owning a home versus renting is often a cheaper option [1]. RealtyTrac reported 76 percent of three-bedroom properties throughout the U.S. are cheaper to own than rent. In all, it was cheaper to buy in 351 counties out of the 461 analyzed.
"From a pure affordability standpoint, renters who have saved enough to make a 10 percent down payment are better off buying in the majority of markets across the country," said Daren Blomquist, vice president at RealtyTrac. "But factors other than affordability are keeping many renters from becoming buyers, a reality that means real estate investors buying residential properties as rentals still have the opportunity to make strong returns in many markets."
Owning a home is especially smart if the homeowners plan to stay in the property for an extended period of time. The New York Times reported homeowners who purchase a home for $250,000 would do better renting a similar property for $2,751 per month if they only plan to stay for one year [2]. However, if the homeowner plans to stay for five years, a homeowner would need to rent a similar house for $1,069 per month to stay ahead of the curve. If the homeowner stays twice as long, 10 years, the price to rent a similarly-designed home falls to $866 per month, which shows the financial benefits of owning a home for several years and beyond.
Looking Around the Country
Among the 351 counties where buying a home is favorable to renting, home prices increased 7 percent on a year-over-year basis while wages increased 3 percent annually. Both elements - wage growth and appreciation - make owning a home appealing to potential residents.
"Also, keep in mind that in some markets buying may be more affordable than renting, but that doesn't mean buying is truly affordable by traditional standards," Blomquist said. "In those markets renters are stuck between a rock and hard place when it comes to deciding whether to buy or continue renting."
Michael Mahon, vice president of the Ohio-based HER Realtors, told RealtyTrac buying a home can be smart because of low interest rates and the ability to build equity in the property. He said if wage growth slows, Americans choosing to rent rather than buy will have to allocate more of their monthly wages to rising housing costs, which are expected to increase in the future.
Rental markets to avoid
Renters living in the Bronx, New York, are struggling with the worst rental rates in the country, according to RealtyTrac. The Residential Renting Property Analysis revealed renters in the Bronx are spending 69 percent of median incomes toward rent.
Baltimore City, Maryland, was the next worst at 49 percent. Philadelphia (48 percent); Kings, New York (48 percent); and Miami (45 percent) rounded out the top five.
Reasons to Rent
But not everyone can afford to pay a down payment for a home. Zillow reported there are a few good reasons to rent instead of buy: flexibility, career uncertainty or bad credit [3].
Job seekers moving to a new city for employment purposes might want to rent instead of buy so they can figure out the best neighborhood before putting down money for a home. This allows people the benefit of checking out a neighborhood before purchasing a property a homeowner may or may not like.
Sources:
[1]. Buying cheaper than renting in 3 of 4 housing markets
[2]. Is It Better to Rent or Buy?
[3]. Owning vs. Renting a Home