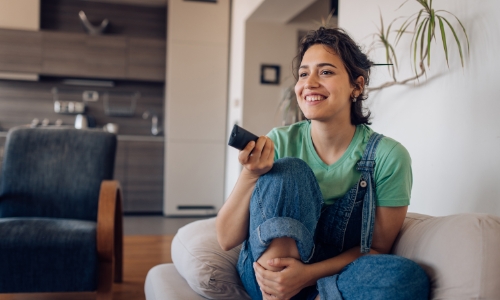 What started off as little more than niche market has rapidly become the main way consumers consume their media. Cable bundles have skyrocketed in price, and in turn, households have found ways to cut costs and instead find their media through individual subscriptions and the Internet.
If you're tired of seeing a high cable bill, consider cutting the cord. You'll miss out on some channels, but the quality of content out there is high.
Your checking account will also thank you after you take these three factors into consideration:
1. Internet matters
Most cable providers sell bundles containing television and Internet. If you're cutting the cord, you need to ensure you have a suitable broadband connection or you'll spend the majority of your time watching a wheel spin or a buffering screen as your entertainment. When researching your Internet option, be sure to check with your Internet Service Provider on the speed packages they offer and what they recommend for live streaming movies and television shows in crystal clear definition.
2. Choose what you want
Cord cutting allows you to choose the media you want to consume and not pay for channels you will not watch. You should settle on a few streaming services you know you'll use.
Netflix is the biggest name in the streaming business, and you'll find hours of movies and television shows of which you can binge. The company is also developing a reputation for putting out critically acclaimed, and original, shows.
If you're looking to keep up with current shows on broadcast television, Hulu will be your new best friend. You'll find that shows are available the next day if you subscribe to its limited advertising or no advertising service.
Amazon also offers their own streaming service that is available if you're an Amazon Prime member, which is beneficial if you do a lot of online shopping and wish to save on shipping costs.
If you're more into premium cable content, HBO and Showtime both offer subscriptions. While a bit more expensive, they allow you to stay current on some of the biggest titles.
3. What you won't get
Sports are currently the biggest challenge you'll face when deciding to cut the cord. The local networks do not have subscription models in place. Keep this mind, especially if you're a big sports fan.
You also won't find news networks as they do not offer subscriptions. However, you can always set up an antenna so you can still watch local media outlets or tune into their websites.
If you're cutting the cord this year, we suggest you do your research before fully committing.