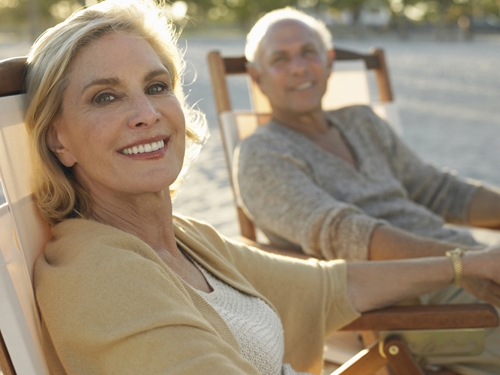 It's no surprise millennials and baby boomers want different things from their place of residence. But where exactly do to the two demographics differ?
According to a national survey conducted by Cartus Corp., a firm specializing in global relocation services, millennials and baby boomers are not only looking to lay their roots in different locations, but they are also interested in surrounding themselves with certain amenities.
"The millennial versus boomer survey provides a fascinating look into the implications of an up and coming generation as it gains prominence in the housing market as first-time homebuyers with needs distinctly different from baby boomers," Gerry Pearce, Cartus' executive vice president of broker and affinity services, said in a statement.
Polling 209 real estate brokers across the nation, the "Cartus Millennial vs. Boomer Real Estate Survey" revealed 71 percent of real estate brokers expect to see an uptick in the percentage of young adults transferring into certain markets due to their careers.
Kevin Woody, broker-owner of the North Carolina-based Better Homes and Gardens Real Estate Go Realty, told The National Association of Realtors that millennials want to live close to a central urban district so they can have easy access to services such as retail stores, public transportation and nightlife.
"Home is not necessarily where they camp out; they're very active," Woody said. "Home is more of a base for other activities."
Woody added the vast majority of millennials are financially conservative when it comes to forking over hefty down payments for a home. That's because many saw their parents or relatives struggle with negative equity during the Great Recession, so they'd rather save up for a big down payment to limit their mortgage loans rather than a small down payment along with the biggest loan possible.
"They don't want to be maxed out," Woody said.
What are Millennials Clamoring For?
The study from Cartus revealed 45 percent of millennials want to be in a home that has smart technology. That is 37 percent more than baby boomers, meaning millennials are five times as likely to look for properties with established smart home technologies.
Smart home technologies were one of three top features millennials want in their homes. The other two include an upgraded kitchen and a home that's ecologically friendly. NAR reported programmable LED lights and interiors with flexible charging stations are also must-haves for many millennials.
Meanwhile, baby boomers want a master bedroom on the first floor, an upgraded kitchen and a finished basement. Seventy-nine percent of baby boomers are interested in a home with a master bedroom on the first floor. That's barely a factor for millennials, as only 9 percent considered a first-floor master bedroom an essential design feature.
One reason baby boomers want a master bedroom on the first floor is because many want to have a home they can stay in as they age. If a baby boomer can't make it up the stairs after an injury, they would either have to install an expensive rail system or move to another location. A first-floor master bedroom gives them the benefit of being able to live in a home even after a medical issue that hinders their ability to move. The Demand Institute reported 75 percent of baby boomers want to face retirement in home they can stay in as they age.
Working Remotely vs. Commuting the Office
It should also be noted that most millennials enjoy the chance to work remotely, while baby boomers still prefer to travel to the office.
MarketWatch reported 62 percent of millennials make use of whatever flexible work schedule is offered to them by their employer. Meanwhile, just 3 percent of baby boomers work from home.
This could impact how far a millennial would choose to live away from work compared to a baby boomer.