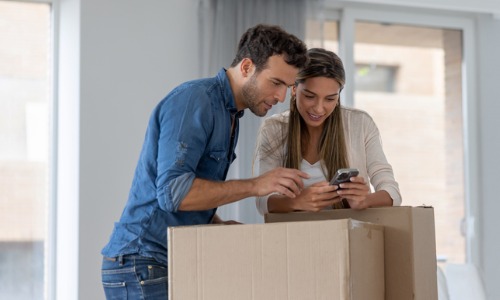 Imagine a world without the convenience of airline apps to keep us informed about our flight status. Or what if the Uber or DoorDash app never existed? How could they work without them?
Now, similar technology rests right at your fingertips with Central Bank's You're Home App to provide you a legendary mortgage experience.
How to Mortgage App Works:
Real-Time Updates
Access real-time updates on your mortgage journey. These updates include important milestones, such as when the appraisal was ordered, when it was received, and when the loan is being underwritten.
Payment Updates
The app provides live updates on your payment as your homeowner's insurance and real estate taxes are updated.
Access to Contacts
Receive full access to important contacts during your mortgage process such as the title company, processor, listing agent, and more!
Direct Communication
The app gives you the ability to call, email, and or message your Loan Officer (and others) directly, making it easy to stay in touch when needed.
User-Friendly
The You're Home App is built to deliver a legendary mortgage experience, with a strong focus on your needs and preferences.
Don't have the app? Download the You're Home App and access all your important loan information in one convenient place!