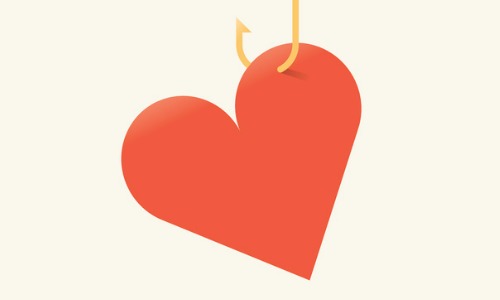 Romance scams occur when a criminal creates a fake online identity to gain a victim's affection and trust. The scammer uses the illusion of a romantic or close relationship to manipulate or steal from the victim. The scammer's intention is to establish a relationship as quickly as possible, and eventually they will ask for money. These types of criminals will seem genuine, caring, and believable. According to the FBI, here is what you can do to prevent yourself from becoming a victim.
Scammers will try many different types of situations to get you to believe them - romance scams, or pretending to be from legitimate entities, like banks, insurance agencies, the government, and even family members. Here are some common things scammers tell you.
They want to meet you in person:

Scammers say they live far away. They might tell you they're living or traveling outside of the country, working on an oil rig, in the military or working with an internal organization. Beware if the individual promises to meet in person but always comes up with an excuse of why they can't.

They ask you for money:


Once scammers gain your trust, they'll ask for your help to pay medical expenses, buy their plane ticket to visit you, pay for their visa, or help them pay fees to get them out of trouble.

Scammers will tell you how to pay:

Scammers want to get your money quickly and in a way that makes it hard for you to get it back. They'll tell you to wire money through a company like Western Union or MoneyGram, or tell you to put the money on gift cards and provide the PIN code. They may also try to convenience you to send money through money transfer apps, or transfer cryptocurrency.
If you are using online platforms such as dating apps or social media to communicate with others, here are some tips for avoiding a romance scam.
Be careful what you post online. Scammers can use details shared on social media and dating sites to better understand and target you.
Go slowly and ask a lot of questions - remember, love is patient.
Beware if the individual seems too perfect or quickly asks you to leave a dating service or social media to communicate directly.
Never send money to anyone you have only communicated with online or by phone.
If you suspect a romance scam here are some tips to avoid losing money to a romance scammer:
Stop communicating with the person immediately.
Talk to someone you trust. Do your friends or family say they're concerned about your new love interest?
Search online for the type of job the person has plus the word "scammer." Have other people posted similar stories?
Do a reverse image search of the person's profile picture. Is it associated with another name or with details that don't match up?
Remember, there are people who are good at creating believable situations. And while you have the best of intentions, never send money or gifts to a sweetheart you haven't met in person. If you think you're a victim of a romance scam, report it to the Federal Trade Commission (FTC) at ReportFraud.ftc.gov and notify the social networking site or app where you met the scammer, too. If you paid a romance scammer through wire transfer, credit or debit card, contact your bank immediately.