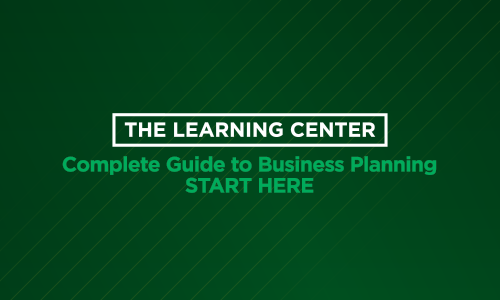 As a business owner, revenue ups and downs can be troubling. Whether you've had your best year yet or are struggling to rebuild in a post-pandemic world, keep these five areas in mind when planning for the growth of your business. If you need assistance in addressing these specific areas, download our healthy business checklist at the end of this article.
1. Refine Your Target Audience
When you first dreamt up your business and "opened your doors", you had a specific target audience in mind. Now that Millennials and Generation Zer's are aging and entering your market, your audience may be changing. Take a moment to reflect on where you've been, where you are, and where you see your business growing. Your target audience may evolve due to generational changes, product expansion, or consumer demand.
2. Forecast and Expand Your Cash Flow
It's always a good time to evaluate your cash flow. There are two ways to look at your cash flow. First, do you have access to the funds that you need to adequately run your business? Second, are you providing your customer with resources to easily make payments? It's no surprise, accepting multiple forms of payment can bring many benefits to your business, including attracting new customers and retaining current customers.
3. Research Customer Expectations
The last few years have brought change to consumer behavior and expectations. With the increased use of ecommerce and digital channels, many small businesses have made investments in areas of their business that they never had before. This includes delivery service, website development, and access to 24/7 customer services. Consumers are now expecting more of small-mid size businesses than ever before, but what exactly do they expect? The best way to understand what your customers expect is to ask them. Your business can do this through one-to-one conversations, spending time networking with others in your industry, or through online or email surveys. Focus on areas such as product and service usage, current demographics and psychographics, overall satisfaction, and opportunities for growth.
4. Evaluate Your Marketing Plan
Once you determine your ideal target audience and consider any new audiences, review your marketing plan. Based on your current and future goals, you may need to adjust your resources when it comes to marketing your business. From social media to radio, you may discover there are media channels you're missing out on for reaching new customers. If you haven't already put a marketing plan on paper, now is the time to do so.
5. Identify Opportunities in Procedures
When it comes to running the day-to-day of your business, it's critical to be proactive instead of reactive, especially when you're planning for growth. The operational procedures and processes that it takes to make your business function are important to develop and document, especially as your team continues to grow. Once documented, you might find certain procedures actually aren't needed at all or that you can simplify the process to save time and resources. Simplifying the process could include outsourcing certain aspects of operations, such as payroll, or adding new software for managing finances.
So, we have your attention, but you're not sure where to start? Download this healthy business checklist as a starting point. It includes all the questions you need to ponder and brainstorm in order to set your business up for growth so you can prescribe a healthy future.