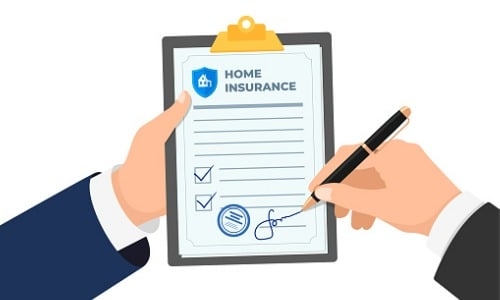 As the warmer weather starts to roll in, so do heavy winds and strong storms. Weather-related damage is a common reason why homeowners file insurance claims. From hail and windstorms to floods and hurricanes, severe weather can cause significant damage to your home.
How do insurance claims work?
Insurance claims are a way for individuals to seek compensation from their insurance company for losses or damages covered by their insurance policy. If your home has been damaged by severe weather, know what documents you need to gather to file an insurance claim.
How do I file an insurance claim?
Review Your Policy: Carefully read your insurance policy to understand what types of incidents are covered and the specific requirements for filing a claim.
Document The Incident: Gather evidence and documentation related to the incident. The more detailed and comprehensive your documentation, the smoother the claims process will be.
Contact Your Insurance Company: Reach out to your insurance company as soon as possible after the incident. They will provide you with specific instructions on how to file a claim.
Fill Out Claim Forms: Complete the necessary claim forms provided by your insurance company. Make sure to attach all relevant documentation to your claim forms.
Submit Your Claim: Once you have completed the claim forms and gathered all necessary documents, submit them to your insurance company. You can typically do this by mail, email, or through an online portal.
After I receive my claim check, what's next?
Our normal process is to retain the funds in a special escrow account tied to your loan from which we make payments to your contractor on your behalf. However, when possible, we do just authorize the check to be signed over to you. Take the documents below by any branch and ask to speak to the branch or assistant branch manager. They will scan the documents to the Loan Servicing Center who will determine if the check can be signed over to you.
Insurance loss checks that are endorsed
A copy of the full estimate of damages prepared by your insurance company
Copies of all contracts for the repairs you'll need.
Contracts must include:
Your name and address
What repairs need to be made
The bid and contract price
A signature from your contractor or their representative
A signature from the borrower to authorize the work (make sure the date is included)
How long does an insurance claim take?
The time it takes for an insurance claim to be processed and resolved can vary depending on several factors such as,
The complexity of the claim
The type of insurance policy
The responsiveness of the of the parties involved
The insurance company's internal procedures
However, in general, most straightforward insurance claims are processed and resolved within a few weeks. This includes claims for car accidents, theft, or property damage. More complex claims that require further investigation, such as those involving personal injury or liability disputes can take several months or years to resolve.
Remember to stay in touch with your insurance company throughout the process. Filing a home insurance claim due to weather-related damage can be a stressful experience. By following these steps you will make sure you receive the compensation you deserve to repair your home.