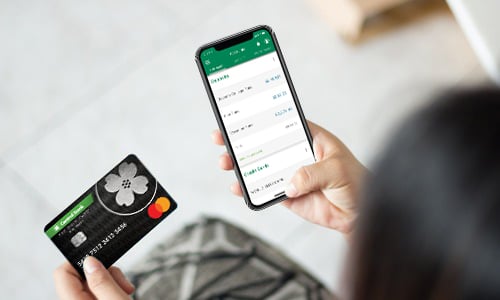 Knowing how to use your credit card rewards can help you take advantage of the benefits and save money.
Credit Card Rewards are a great factor to consider when choosing a card. We know credit card rewards point systems are hard to understand but we are here to help. Basically, points can be accumulated by making purchases with your credit card. You can make more points on certain category purchases. You can redeem your points for cash, travel, and more. With this guide you can learn how to use your points like a pro and reap the full benefits of your credit card.
Choose the right card

Every credit card is different and offers a variety of rewards and benefits. It is important to think about how you spend your money and how you want to redeem your points to make the most of your rewards. Some cards offer more points on certain category purchases so picking one that aligns with your spending is important. Some cards only offer rewards in certain categories like travel. So, consider what rewards you want to take advantage of when picking your card. You should also think about the annual fee. Typically, the better the rewards the higher the annual fee but it varies for every card. The annual fee is normally offset by the value of the benefits each card offers. Your card's benefits range from emergency card replacement, 24/7 customer service, and much more.

Points per every dollar

To earn and build up your points you must spend money on your card. Most reward cards offer one point per one dollar you spend. So, if you spend $100 you receive 100 points. Some reward cards offer more points in certain categories, such as sports cards. For example, with the Central Bank St. Louis Cardinals Credit Card you can earn double points at Busch Stadium and online at Cardinals.com but all other purchases remain 1 point per $1 spent. Some elite cards offer 1.5 points per dollar spent or offer points as a percentage of the purchase.

Cash back and statement credits

A popular reward for credit cards is cash back. You can turn the points you earn into cash to be deposited into your savings or checking account. You can also use the cash as a statement credit to help pay your credit card bill. A common cash back redemption is 1% of your points. For example, 1,000 points with Central Bank is equal to $10 in cash back rewards. It varies per card company and card product; many pay out less per point for cash.

Types of rewards

There are several other rewards besides cash back and statement credits.

- Travel Purchases: With a travel rewards credit card you can redeem your points for flights, hotels, or rental cars. Some banks such as Central Bank have their own travel agency, Central Travel, which you can book your travel with and earn even more points. Also, premium travel cards allow you to transfer your rewards to other loyalty programs such as airlines or hotels.

- Merchandise: Most cards have a shopping section in their rewards portal where you can redeem points for merchandise. There are several categories of merchandise you can choose from such as electronics, exercise and fitness, jewelry, and much more.

- Online retailers: Some cards allow you to redeem your points directly with online retailers. This differs from the shopping portal because you will check out with the merchant, for example Amazon, rather than through the rewards portal.

- Gift Cards: You can also use your points to redeem as gift cards. There are several options of gift cards you can choose from such as department stores, restaurants, ride share services and more.

Each of these options uses a different percentage of your points to redeem. It varies depending on how much you spend. Check with your credit card issuer to see how your redemption percentages vary.

How to redeem your points

The most common way to redeem your points is to log on to your online or mobile banking account and select your credit card. In the credit card section, you can click rewards to view your reward balances and access your rewards portal. In the portal it should show you how many points it takes to redeem your rewards in every category offered.
Finding a card with rewards that match your spending allows you to save money, travel more, and even get cash back.