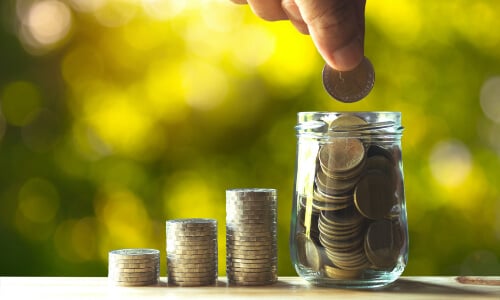 Sometimes trying to think of an easy way to earn more money can be a tricky task. However, thinking about your skills or interests in a different way can be a good first step. Check out these tips to put more money in your wallet when you need it most.
Clean Out Your Closet
Being inside is a perfect opportunity to clean out your closet and sell your old clothes! With different apps designed for secondhand selling, such as Facebook Marketplace or VarageSale, and many people doing contactless pickup, this can be an easy way to make money, and free up space in your closet!
Food Delivery
If you have some time on your hands, delivering food is a fast-paced, easy way to earn more money. So many people are ordering takeout via different mobile apps such as Grubhub or Uber Eats, or needing groceries delivered, and this can mean more money for you.
Sell Your Creations
Now can be a good time to get back in to your favorite creating or building hobbies and possibly sell your creations! If you enjoy woodworking, t-shirt making, knitting, painting, or if you are a collector, there are different websites or apps, such as Etsy or Facebook Marketplace, where you can sell your creations. Explore your creativity, and maybe you'll discover a new favorite hobby!
Freelance Work
If you enjoy designing graphics, running social media accounts, or writing, you could look in to online spaces such as freelancewriting.com for freelance work. Many companies are ramping up their digital presence, and if you have the skills or knowledge in that area, it can be a good opportunity to expand your resume.
Photography
You don't need a fancy camera, or expensive equipment to get started with photography. If you're new to taking pictures and want to build your portfolio, grab a few friends for an impromptu session. Or if you're a seasoned photographer, consider how else you can expand your skills or photograph a new audience or genre. Whatever your skill level, remember to have fun!