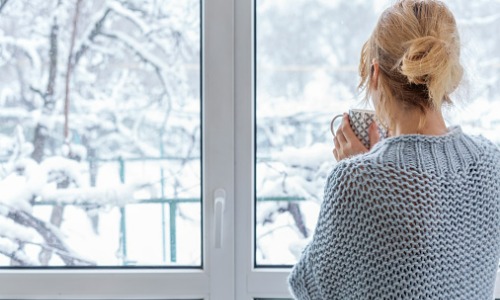 When the temperature drops, unfortunately, it costs more to be comfortable in your home. Depending on where you live, heating can cost a pretty penny during cold months. Before the cold weather kicks in, set some time aside each evening to get your home ready for the winter so you can keep your electric bill reasonable. Consider making it a weekend project and knock it out at one time. The good news is winterizing your home doesn't have to require complicated skills.

So when is the best time to begin winterizing your home? The sooner you begin preparing for the winter weather, the better so you don't have to work in the cold temperatures.
Why it's important to winterize your home:
• Heating your home costs more money than any other system in your home, making up 29% of your utility bill.
• Up to 25% of home heating escapes through small cracks.
• Space heating accounts for up to 45% of your home energy bill.
• Water heating accounts for 20% of your home's energy use.
Use our checklist so you can mark winterizing your home off your to-do list.

Inside your home:
Change your furnace filters.
Add insulation where needed
Have your furnace checked and serviced as needed
Cover your water heater
Add curtains with liner for increased insulation
Reverse your ceiling fans so they turn clockwise
Lower your water heater temperature to reduce your energy bill.
Replace weather-stripping around your doors.
Outside your home:
Clean gutters to prevent ice dams.
Detach and drain garden hoses and turn off the water supply.
Seal cracks around your foundation, doors and windows.
Insulate exposed pipes.
Switch your outdoors lightbulbs to LED, especially when decorating for the holidays.
If you have a chimney, close the damper to reduce heat loss when not in use.


Consider doing a home energy assessment to review how efficient your heating system is, and if your home is wasting energy. You can check with your utility company, or find a low-cost energy assessment, to understand your home's energy use and help you save money. Visit Energy.gov for more resources on assessing your home's energy.