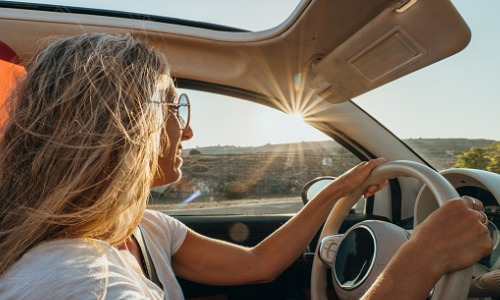 Renting out your personal car is becoming a very popular way to make some extra income. You may be familiar with apps that allow you to book your stay at hotels or rental properties. There are similar apps you can use to book a car. If you're looking for a way to make some extra money, you might be thinking about renting out your car through a peer-to-peer app like Turo, GetAround, or HyreCar.
Although there are advantages to renting out your car, there can be some risks as well. According to the Federal Trade Commission (FTC) here are a few things to consider when renting out your vehicle:
Your car's location will be available to the public
One of the first things to keep in mind is the location of where your car will be kept. Is it going to be in a public place with lots of access? People who book your car will receive specific information about where it will be parked. Some people who have used these apps have reported their cars damaged, stolen, or even used in a crime.
Safety features are helpful, but won't prevent everything
When renting your car, you typically store your keys in a lock box that the renter will have access to. Depending on where you keep your car stored, this can be an easy target for theft. Although there are safety features that can be put in place, theft is still not one hundred percent preventable. Along with lock boxes for your keys, some apps will let you remotely unlock or lock the doors. It is important to remember these safety features typically require you to be within a certain range in order for them to work from your phone. With all these safety features in place, there is still the risk of damage or theft.
Insurance can be complicated
There are insurance companies that will cover your car when using a peer-to-peer rental app, but it might have conditions. Some of the insurance plans only cover your car while it is being actively rented. Therefore, if your car is parked and it gets broken into or stolen the cost could fall onto you. Before renting out your car, make sure you know what you're responsible for if something goes wrong.
Be Aware and Be Prepared
Whether you have rented a car using one of these apps, currently rent out your car, or have seen ads for these apps, you might have heard about peer-to-peer car rentals at some point. It is becoming an increasingly popular way to make extra money, and can be very appealing. If you are considering renting out your car, remember the risks.
Have a plan for where you will keep your car, safety features to have in place, and have an in-depth discussion with your insurance provider on what they will cover. If you decide there are too many risks, there's always time to get creative and find more ways to make money! Should you have issues, please report your experience to the FTC at ReportFraud.ftc.gov.