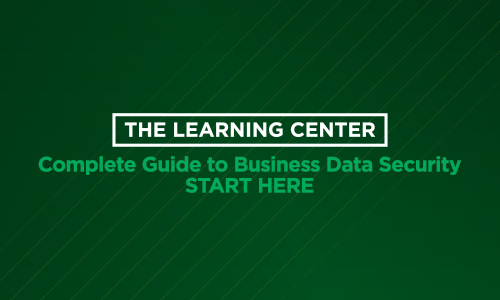 Scammers are getting smarter in their attempts to steal money and confidential information from your business. Luckily, technology is getting smarter, too. As a business owner, it's crucial for you to identify fraud and common scam tactics, educate your employees, and implement tools and processes to help eliminate the risk.
Check out these seven common scams that target small to mid-size businesses:
1. Tech Support Scams
Tech support scams often appear as a pop up, email, or text message with an urgent or alarming tone. The message will include a clickable link, contact information, or further instruction for the recipient. The goal of this scam is to get money, access to a computer network, or confidential information, like passwords, bank account information, customer data, or credit card information.
2. Fake Check Scam
The first sign of a fake check scam is a check written for more than the amount due, overpaying for a product or service. With the payment, the scammer will ask you to wire the extra money to a third party. They collect the profit from the overpayment and cancel payment on the initial check leaving you with an outstanding balance due.
3. Credit Card Processing and Equipment Scams
Scammers use the lure of extremely (too good to be true) low credit card processing and leasing rates to receive a business owner's signature on a contract. The salesperson might state they don't have the full contact and promise to send it over later. Always ask to see a full contract before signing on any lines, have a legal professional review, and make sure that you understand all the fine print.
4. Phishing and Ransomware
Employees are often the target of phishing and ransomware attacks - at your expense. Scammers will send an email to an individual asking them to complete an urgent task under the name of their supervisor or another senior employee. The email may ask the recipient for an email reply or to respond by clicking a link, ultimately hoping to gain access to confidential information, passwords, or banking information. In addition to phishing, scammers can use malware to access and lock business files, software and phone lines until a ransom is paid.
5. Fake Invoices
Scammers target accounting or accounts payable departments by creating invoices that look similar to invoices for legitimate products and services your business uses. Scammers hope that whoever is paying the bills for your business pays first and asks questions later.
6. Payroll Diversion
Payroll diversion is yet another type of fraud where the scammer is preying on your employees. The scammer will send a phishing email posing as a legitimate payroll site, often using your company logo. The email will prompt the employee to log in with their payroll credentials. With those credentials, the scammer will then log in and update the banking information for the payroll account to their information. When your employee is paid next, the funds will flow directly into the scammer's account.
7. Vanity Award Scams
Scammers often target small businesses with an award that holds no value. The award may be completely made up or awarded at a national level that doesn't make sense for your business. This type of scam often targets a business through email, asking them to accept the award and charging to claim the designation.
Fraud tactics used by scammers are constantly changing. While your employees are the first line of defense, there are tools you can put into place to assist with recognizing and combating fraud.
Central Bank offers a variety of services to help you protect your business. Download our Business Security Toolkit today.
Business identity thieves and fraudsters are clever and determined and can quickly take advantage of business owners. If you feel that you are a victim of a scam, report fraud today.