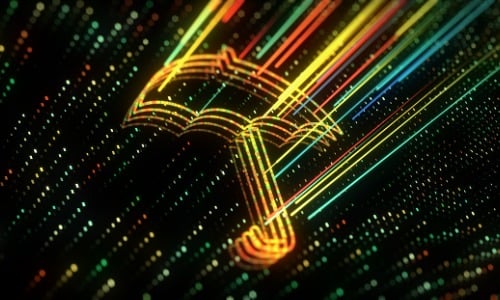 What is cyber insurance?
Cyber insurance is what protects you from losses if a data breach or a cyber attack happens to your business. The insurance specifically protects your liability of sensitive customer information being breached, such as Social Security numbers and health records. These attacks and data breaches can be costly for any business. According to Nationwide Insurance 55% of small businesses have experienced a data breach or cyber attack. Furthermore, 53% of those businesses have experienced multiple breaches. General liability does not typically cover any kind of cyber or data breaches - here's what to consider when it comes to cyber insurance and your business.
What to Look for In Cyber Insurance
Cyber attacks on your data held by third party or vendor
Data Breaches involving theft of information
Terrorist Acts
Breaches of network
Cyber attacks that occur anywhere in the world (not only in the United States)
There are two types of cyber insurance listed on Cyber Insurance, Federal Trade Commission: first party and third party cyber insurance.
First party would protect your customers' and employees' data in the event of a breach.

Third party is if a third party makes a claim against you or your business. In this case, third party insurance would help with payments to consumers, claims, and settlement costs.
More Ways To Protect Your Business
Running your own small business, you run the risk of a security breaches or phishing attacks. It is always important to make the security of your business a priority. A few things to remember:
Always be careful what you share over an email
Keep your systems updated
Dispose of equipment, hardware, and software properly
Don't click on links or open attachments from unknown senders or suspicious emails
Implement two-factor authentication on email and online applications
On average the cost of an annual policy for cyber insurance is an estimated $1,500/year. Aside from damage to your business' reputation, there are monetary damages from a cyber-attack, which can range from tens of thousands to millions for bigger companies. Be sure to consider the financial cost, as well as reputational damage, when thinking about cyber insurance for your business.
What about personal cyberattack insurance?
Although businesses can face a lot of financial loss due to cyber attacks, personal cyber-attacks could be just as damaging. Personal cyberattack insurance can include things like removing a virus from your computer, cyberbullying, cyber extortion, and identity theft. It could also include access to fraud specialists, cyber monitoring, replacing, or repairing data. Most insurance companies offer this as an add on to their homeowner's policy.
Whether for personal or business purposes, unfortunately cyber-attacks and data breaches are happening more frequently. Your personal information is always worth protecting as well as your customer's and employee's. Be sure to consult with your insurance agent or an insurance specialist when looking at different coverage options.