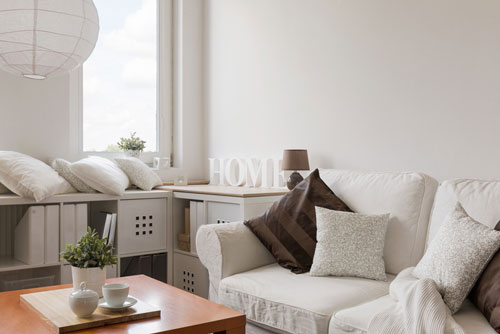 First deciding between finding a realtor or selling for sale by owner, then the prep, the walk-throughs, the repairs, the staging, and last, but certainly not least, the pricing. It can soon become a larger undertaking then you had originally planned.
With the larger task of attracting buyers into your home, comes a list of chores that need to be done in order to make it market-ready. One of these many tasks is the staging of your home.
Staging is an important aspect of the housing market that no potential seller should over look. The primary goal with staging a home is to ensure that the seller can envision themselves living in that space, which is why many realtors will recommend their clients take down personal photos - during a home tour it can feel like an invasion of personal space.
So as you prep your home to be market ready, use this checklist to make sure you don't miss any of the fine details!
Market Ready Checklist
Pack up the non-essential items to clear extra clutter

Trim your landscaping (paying attention to the area around the front door in particular)

Give your front door a fresh coat of paint, it's the first impression

Give your front door an accessory (welcome mat or wreath)

Clean the windows and put on clean/new curtains

Complete minor upgrades in kitchen and bathroom (sink faucets, towel racks, paint etc.)

Organize closets and pantries in a pleasing way

Deep clean the carpets

Touch up the paint (if need - covering chips or needed touch ups)

Fix leaks or plumbing issues

Replace light bulbs

Put down accent linens (towels, napkins, table cloths that match the interior)

Add a plant to either the living room or kitchen to give it a fresher look
After completing your checklist, do a walk-through of you home. Is anything missing? Is every room laid out right? Would you buy it if you were a potential buyer? Consider each space from the point of view of the buyer, from there you can decide the necessary next steps to show your home at its fullest potential.