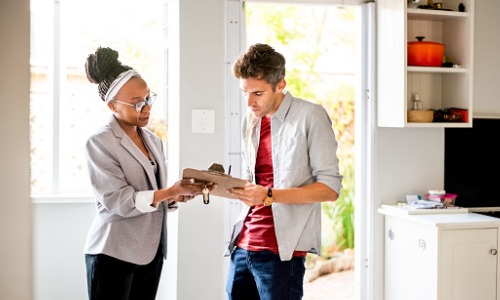 Investment Opportunities
There are many investment opportunities you can pursue. Fears of inflation have led many investors to buy assets rather than invest in the stock market. According to Gallup research, upwards of 41% of Americans view real estate as the best form of long-term investment. There are multiple decisions to walk through before deciding which form of investment opportunity to pursue. When considering property investment, you'll want to weigh out the various pros and cons. With real estate investing continuing to grow, it's important to determine if it's the right investment for you.
Property Investment Decisions
Budget -- Before investing, start by reviewing your finances and seeing what your next move should be. Consider meeting with a mortgage agent or investment specialist to determine the best investment for your budget. Find out everything you need to do before applying for a home loan. Talk to experienced property investors and real estate agents who know the market well. See if now is the best time to invest or if you should strategically wait. Making a profitable investment takes time and strategy. Finding a property within your budget that allows room for repairs will be essential to making a consistent profit.
Property Type -- Once your finances are set, select which rental property you will offer. You can offer a variety of housing options to tenants. Using the vacant space on their own property, homeowners may convert their garage or basement into a small apartment. There is also an option of an Accessory Dwelling Unit (ADU). An ADU is usually a smaller, independent residential housing unit located on the same property as the landlord. Whether it's an ADU or basement apartment, these on-property rentals are often equipped with a kitchen, full bathroom, and a private entrance. If you decide renting out your property is not for you, the investment you made in creating extra living space won't be lost. In fact, adding these amenities will only increase the overall value of your home.
If you do not wish to rent out space on your personal property, there are other options for investing in real estate. Many first-time investors forgo selling their previous home and rent it out. Alternatively, you can buy a cheaper home that needs some repairs to make it "renter-ready." If you are seeking an affordable investment, fixer-uppers can be a budget-friendly option. A fixer-upper will require lots of work upfront but will accommodate a lower budget. For investors with limited time and resources, find renter-ready homes in strategic areas that you know will be in demand. You will likely have few issues in finding renters by choosing a good home in a valuable location.
Revenue Streams -- The decision of how you will generate revenue is also important. Long-term housing rentals are not the only option you can offer. Many times, landlords may decide to use a strategically located apartment or a vacation home to rent out for short-term vacations. By posting your home on services like AirBnB or VRBO, your vacant housing can bring in revenue.
Beyond rent, there are countless other opportunities to increase revenue. Landlords can also add streams of revenue by offering landscaping and cleaning services for their long-term renters. For example, property owners may find a maid service that charges $90 per month but can offer the service to their tenants for an additional $100 per month. The same method can apply for any other type of service such as a landscaper or cleaning overhaul. The profit may be minimal, but it will quickly add to your bottom line.
Landlord Roles
Being a landlord comes with many responsibilities. Calculating what costs are involved with maintaining a rental property is your first step. From here, you can determine what price you will set your rent in order to make a profit. Comparing your rent to neighboring rental units is a great place to begin your market research. Websites like Zillow, Craigslist, and Rentometer can help provide benchmarks for rent amounts. In addition, Investopedia recommends that "individuals should set a goal of a 10% return (and) estimate maintenance costs at 1% of the property value annually." Landlords may also raise rent costs to maintain income margins as inflation fluctuates. The ability to raise rent depends on local legislation as well as your contract agreements with tenants. Keep in mind, rent increases can result in the loss of a tenant if not raised properly.
Finding tenants is also the responsibility of a landlord. Whether it is through the internet or word-of-mouth, landlords must find tenants to start making income on their investment. In order to attract tenants, you must advertise your open unit. This advertisement can be placed on websites like Zillow, Apartments.com, and Avail. However, word-of-mouth always works wonders. By asking friends of friends, you may be able to find excellent tenants free of charge.
You wear many hats as a landlord. Many landlords also serve as the rental unit's maintenance staff to help cut down on costs. From fixing plumbing issues to electrical issues a landlord is responsible for solving any maintenance requests. If you are not very handy, collecting a comprehensive list of repairmen will help solve any maintenance issue. By factoring in the maintenance and general upkeep costs within your rent price, your unit will likely make a profit even after multiple repairs.
Property Management
If you find that managing tenants and units costs more time and money than it is worth, consider hiring a property manager. A property manager is responsible to collect rent, oversee security, fill vacant units, and preserve the value of your property. Property managers range in what service capacity they will offer. For example, there are property management companies that only services entire complexes or large office buildings. There are also property managers that are only capable of maintaining only one or two residential homes. Crunch some numbers and find out if a property manager is the best addition to your property investment.