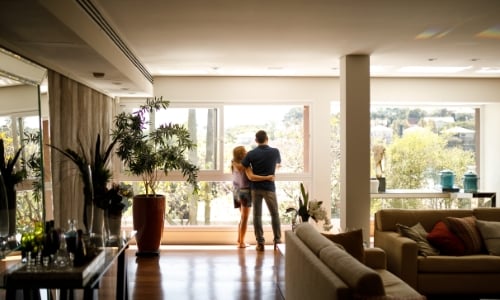 Purchasing a home as a couple is an exciting milestone that comes with its unique set of challenges and rewards. This is an adventure that requires teamwork, understanding, and compromise. It's important to talk openly and plan ahead before starting the home search. To avoid filling the process with tension, learn tips to keep in mind for you and your partner.
Consider signing a contract
Married couples tend to have it a bit easier than unmarried couples when buying a home. Couples should have a written agreement when starting the process of buying a house. Even though it might not seem like a possibility, there is always the chance of splitting up. Having a contract can help decide what will happen to the house in the event of a break up.
It would be best to have this written agreement made before making the home purchase or even contacting the bank about a loan. The agreement should give each person involved a strong idea of how much money both parties will contribute and should state who will pay for maintenance fees and other costs if they aren't being split down the middle.
Talk about renovations and investments before buying
Deciding on a home and how it's financed can be difficult, but couples should also consider any potential renovation plans before making a move and communicate accordingly. If you find a home that you almost love and know that you would be able to fix it up or that someone else could for you, voice that before the purchase.
It is important that you and your partner are communicating throughout the whole process so that you know what money will still need to be spent after the initial purchase of the house. There is also a likely possibility that couples will not always both want the same renovations or feel like they are necessary.
If you are looking at a house and thinking about all of the things that you would renovate in it, make sure that it is something that you will actually do. If you have never been into renovating or done anything like it, maybe slow down on suggesting things that you could DIY in your new home.
Decide what you want in a home
Before starting your home search, sit down and have a conversation about what you are looking for in a home. This process will require compromise from both parties, but it is important to be able to look at houses knowing your top priorities and deal-breakers in homes.
Plus, having a list of what you want to be able to give to a realtor can let them know where to look when deciding what houses to show you. This will make the whole process run more smoothly and can also help avoid house-hunting burnout.
Agree on a Budget
Take a look at your finances and decide what is realistic for you and your partner to spend on a house. This also requires you to take a look at what you want the rest of your budget to look like. If you love to travel, make sure that you leave room in your budget for that, even if it comes at the cost of downsizing on what house you will buy.
Agreeing on a budget means that both parties need to be honest with each other and themselves about what they want in a house and in life. You have to know how much you bring in each month and figure out how much you are willing to put toward a house payment.
Although this process can get very stressful at times, once you have a place that you and your partner can call home, it will all be worth it.