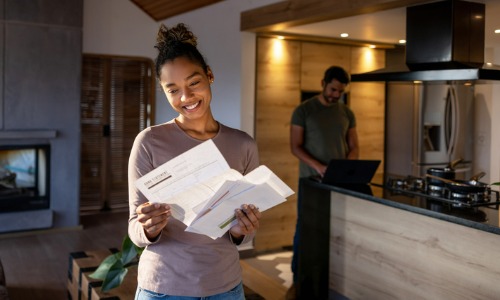 Moving to a new address can be a stressful process, but changing your address doesn't have to be. Learn steps to change your address and make sure you receive all your important mail at your new location.



The first step to changing your address is to visit the United States Postal Service (USPS) website and fill out a Change of Address form. You'll need to provide your contact information, current address, new address, and the date you want your address to change.
It's important to update your address with the DMV to ensure you receive any important information and avoid any issues with your driver's license or registration.

To change the address on your license, visit the official website of your state's DMV. Select the "Address Change" option and fill out the required information. After you submit, your confirmation will be sent via email, mail or text message.
Notify important organizations of your new address. This includes your bank, credit card companies, insurance providers, and any other organizations that send you important mail. Remember to also notify your employer and healthcare professionals.
Don't forget to update your address on any online account you have to ensure that you receive ongoing subscription boxes and deliveries.
Whether you have moved near or far, you need to update your voter registration with your new address. If you have moved to a new state, you will need to register with that state. To learn more visit vote.gov.
Let your friends and family know that you have moved and provide them with your new address.
Having your home address on Google or Apple Maps can be helpful. Updating your home address on your maps is a simple process.
Android:
On your Android phone or tablet, open your device's Settings app
Tap Google > Manage your Google Account > Personal info.
Under "Addresses", select "Home"
Enter your address
Tap "Save"
iPhone:
Open the Maps App on your iPhone, iPad, or Mac
Type the address you want to set as "Home" then tap the address when it's available
Scroll down to type and tap "My Home". If you haven't set your home address before, tap update to save it to your contact card.
Tap done
Remember to update your information as soon as possible to avoid any unnecessary delays or issues. Happy moving!