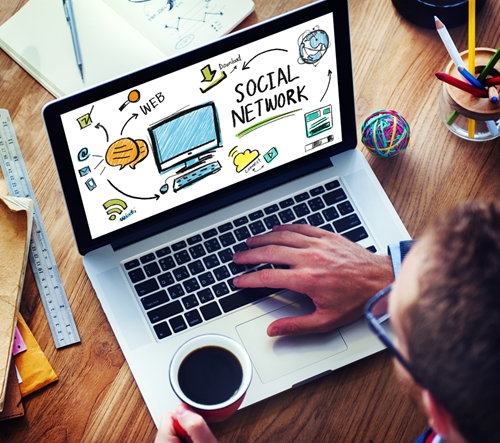 It might sound like simple advice, but Jennefer Witter, CEO of the New York-based public relations firm The Boreland Group, said entrepreneurs need to consistently add content to their social media channels [1]. Some business owners set up their account and don't add much content thereafter, but Witter said they aren't seeing the benefits other companies might see if they aren't posting on a consistent basis.
Witter used to post daily social media tips for entrepreneurs, but she received such a flood of requests that she decided to write a book on the topic. She recognized many entrepreneurs either didn't know how to set up a social media channel or didn't fully grasp the potential that social media could have on their business
"If you are an entrepreneur who's saying, 'There's no value for me in social media,' shake that from your head, because your competition is out there," Witter said. "And if they're using it, that means they're taking away your own market share."
Witter said she's generated thousands of dollars in revenue raised the visibility of her small business through her use of Facebook. She added small-business owners should try to figure out their company values and what the venture stands for, as determining these aspects can help give consumers a better idea of what to expect from a company.
Business owners should also spend some time determining what social media channel is right for their company. Not all social media outlets are created equal and an entrepreneur shouldn't waste time making investments in a channel that doesn't fit their particular needs. For example, a service repair company might want to start a Youtube channel where consumers can learn about repair tips, while a company that sells clothing might want to focus on the visual-based Instagram.
Discovering the right social media channel for a business can be difficult, but Witter suggested it's one of the most crucial aspects when trying to get the most out of a particular social media platform.
A few dos and don'ts to bank on
Sending out the occasional promotional deal via social media is a great way to inform consumers, but it's important to avoid bombarding followers with promotion after promotion, according to Forbes [2].
Forbes recommended small businesses create enough interest content that will keep followers coming back for educational or entertainment purposes. Business owners can then sprinkle in posts about sales or promotions once every fourth post or so.
Jerry Sullivan, owner of Framework Media Strategies, told Monster, "The most successful messages are the ones that answer questions that you can anticipate from your customers."
Business owners should also avoid any small talk that isn't associated with their company. However, they should answer as many questions from followers as possible to promote further interaction.
Track social media
David Meerman Scott, a social media expert, told Monster he recommends small businesses utilize social media monitoring to track the venture's presence on the Web. By tracking their Web presence, a company can see what type of posts spur engagement and what type of posts are largely ignored by their followers and fan base.
It can also help to make sure consumer questions are answered in a timely manner and that a business is notified if a consumer posted anything negative about the company. This allows small-business owners to deploy damage control if a post shines a negative light on their company.
Monster said companies should experiment with their social media channels to best determine a strategy of the best place and time to promote deals.
Sources:
[1]. Big Public Relations Tips for Small Business
[2]. 5 Social Media Tips For Small Business
[3]. 11 Social Media Tips for Small Business